La 1ère édition « The Future of Healthcare Meetings » se tiendra à Cannes
---
Economie
---
7 avril 2022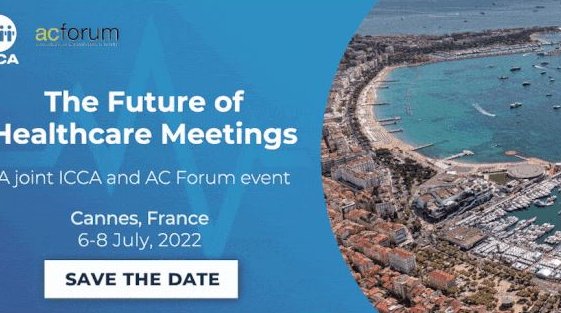 La destination Cannes a su faire valoir ses atouts pour cet événement d'exception
Le Palais des Festivals et des Congrès remporte face à 8 destinations d'envergure le prestigieux et très convoité « The Future of Healthcare Meetings » du 6 au 8 juillet 2022. Organisé conjointement par l'International Congress and Convention Association (ICCA), leader mondial du marché associatif, et le AC Forum, unique plateforme européenne de mise en réseau des associations, il rassemble plus de 150 décideurs mondiaux du secteur médical.
Plus de 150 décideurs internationaux à Cannes
L'accueil du « The Future of Healthcare Meetings » conforte le positionnement de Cannes sur les congrès médicaux.
Ce nouvel événement médical abordera les évolutions des rencontres dans le secteur de la santé : Quelles sont les tendances en matière d'innovation technologique ? Comment s'adapter aux nouvelles tendances en matière de sponsoring et de conformité ? Quel est l'impact économique et social dans le domaine de la santé ? Comment travailler avec les opérateurs des congrès pour créer un véritable impact ?
---

Valérie Noriega